It is important to follow the health guidelines from the CDC coronavirus (COVID-19) task force and eat these vegetables! They improve human health (read more…)
DOWNLOAD FREE STUFF: If you've ever gone to the doctor and said "this time I will ask lots of important questions about my health," then this post is for you. Download the 5 Day Cancer-Fighting Smoothie Challenge so you can start eating (or rather drinking) more fruits and vegetables. The next time your doctor asks "do you have any questions," ask their opinion about the role nutrition plays in cancer prevention, including the info presented below: Brassica vegetables boost the immune system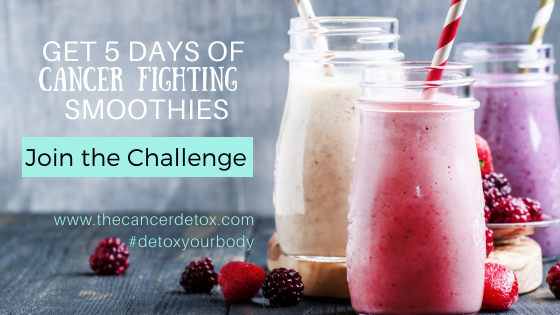 The vegetables in the Brassica family are important crops for human health and are known to stimulate the body's immune system. Boosting your body's natural ability to fight off infection is vitally important today as we all deal with coronavirus disease 19, or COVID-19, now considered a world-wide pandemic by the World Health Organization (WHO). It is important to follow the health guidelines from the CDC coronavirus task force and eat these vegetables! 
The 20 vegetables listed below are used for chemoprevention, which is described in an article by Kapusta-Duch, et al:
"Chemoprevention is a method in which natural or artificial agents are used in order to turn around, diminish, or avoid the formation of a chronic–degenerative illness. Consequently, chemoprevention is aimed to retard the creation of the disease as well as decline its incidence."
20 Vegetables that Boost the Immune System
The list of 20 vegetables are all in the Brassica family and can be found at most grocery and health food stores in the U.S.:
Broccoli
Broccoli sprouts
Cabbage
Brussel sprouts
Cauliflower
Daikon (Japanese radish)
Daikon sprouts
Garden cress
Kale
Rapeseed
Wasabi
Bok choy
Arugula (rocket salad)
Collard greens
Horseradish
Kohlrabi
Radish
Rutabaga/turnip
Watercress
Mustard greens
The "Secret Sauce" Found in Brassica Vegetables
The "secret sauce" in the 20 vegetables listed above comes in three forms: antioxidants, metabolites, and phytochemicals.  They all play an important role in human health by: preventing oxidative stress, activating the body's detoxification system, stimulating the immune system, decreasing cancer risk, slowing the growth of cancer cells, and inhibiting cancer-causing mutations in our DNA.
Antioxidants: The 20 vegetables listed above are known to contain a variety of antioxidants such as vitamins C and E, carotenoids, and antioxidant enzymes such as superoxide dismutase, catalase, and peroxidase
Metabolites: These include glucosinolates, anthocyanins, flavonoids, and terpenes to name a few. These metabolites have been shown to be of benefit when it comes to chronic diseases such as cancer, diabetes, Alzheimer's and heart disease
Phytochemicals: Otherwise known as "plant chemicals" ('phyto' is the Greek word for plant), these chemicals have a benefit on human health. The two phytochemicals found in abundance in the Brassica family are flavonoids and hydroxycinnamic acids, however, there are others
About Bedside Manners
We are Cancer Patient Advocates based in Atlanta, GA with a staff of Scientists, Health Coaches, and Pharmacists. Our mission is to significantly improve the survival outcomes of people with cancer, and educate everyone about natural prevention to lower your risk or avoid a recurrence. Our premier program is The Cancer Detox Prevention course, which guides you through 24 cancer-fighting foods and strategies, with a 60-page e-book, 4 audiobooks, and 2 personalized health coaching calls. Sign up today!
References:
Thompson MD, Thompson HJ. "Botanical Diversity in Vegetable and Fruit Intake: Potential Health Benefits. Pg. 3 – 17. Watson RR, Preedy VR. Bioactive Foods in Promoting Health: Fruits and Vegetables. Elsevier, Amsterdam.
Thompson HJ. "Vegetable and Fruit Intake and the Development of Cancer: A Brief Review and Analysis." Pg. 19 – 36). Editors: Watson RR, Preedy VR In: Bioactive Foods in Promoting Health: Fruits and Vegetables. Elsevier, Amsterdam. 2010